Networked Voice-Over-IP Comms
Voisus Clients provide networked voice communications on a variety of user interfaces, including PCs, tablets, and hardware-based operators.
Features
Simulated radio nets
Intercom channels
Realistic radio effects
Point-to-point and conference calling
Text chat
Live radio comms and control
User Interfaces
Leverage existing IT assets with ASTi's software clients for web browsers, PCs, tablets, and serious games. No computers? No problem. Networked audio and control-interface distribution modules provide operator stations where you need them.
Web
Communications, radio and sound delivered right to your browser.
Always there, always available
Ideal for ASTi or other cloud solutions
Integrate with web-based training applications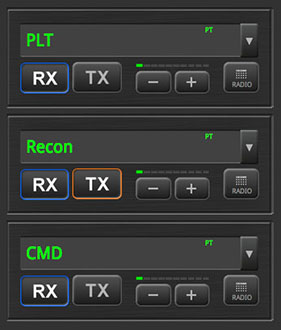 ---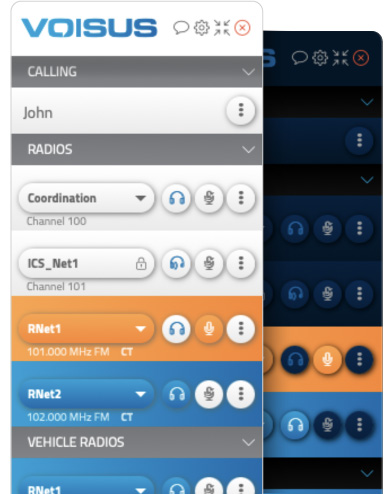 PCs
Simulated radios and VoIP comms on your Windows or Linux PC.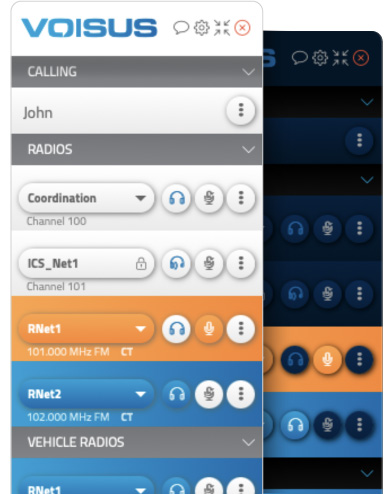 ---
ASTi's high-fidelity radio environment replaces simple in-game comms.
In-game communications controls
VBS™, Unity, Prepar3D and more
Integrate with your own game app
Learn more
Tablets
Comms and controls on a convenient touchscreen.
Ready-to-use client and controls
Touchscreen interface
Add realistic radio or comm panel skins
Customize for your training
---
The look and feel of a real radio at a fraction of the cost.
Add realistic controls to virtual comms
Train with familiar interfaces such as PRC-117F, SINCGARS, FFCS/VIC
Increase immersion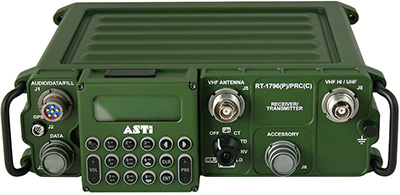 Learn more
---
Hardware
Place operators anywhere. No PC required.
Connect and control live radio assets.
Integrate live and virtual comms (LVC-G)
Link radio comms between remote sites
Share live assets among distributed operators
PRC-117F/G, URC-200 and more
Learn more
---
Clients On Demand
The Voisus platform is highly scalable. Add more clients wherever there is access to the network.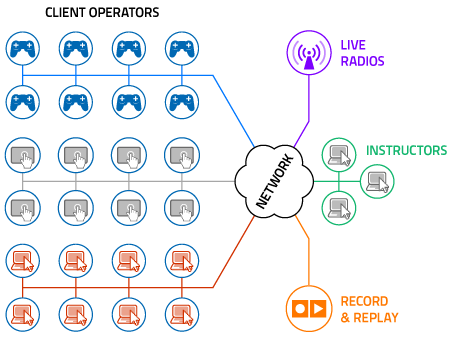 Simple Configuration
Use the Voisus web interface to quickly and easily author an exercise scenario for your specific training needs. Radio parameters are fully customizable.
Learn more about Voisus Clients in ASTi's Voisus Client User Guide.