Software Maintenance
ASTi offers two software maintenance options:
The latest ASTi software and operating system (OS) updates every quarter.
All the benefits of #1, plus Information Assurance (IA) security updates.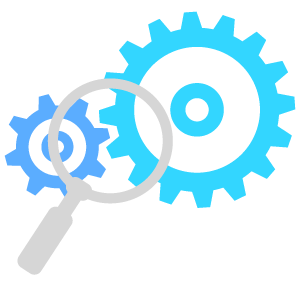 Program Benefits
In addition to the latest version of ASTi software, you'll get:
Software re-host to new hardware at no additional software cost
Free upgrades to the next generation of ASTi software; requires a software maintenance contract through the full program life cycle
Priority return, evaluation, and repair status
OS updates
Optional embedded product support services
The IA option provides access to the latest hardening scripts, patches, DAA-friendly scan reports, and access to DIACAP/RMF documentation package links and/or government contact. Applicable to U.S. DoD/government customers and foreign military sales under export control. Learn more.
Note: Hardware, development,and program-specific support are not covered by the software maintenance option.
Types of Updates
Improvements common to all ASTi products include:
LVC standards compliance updates (SISO, DIS, HLA, CAF DMO, NCTE, etc.)
Interoperability compliance w/ latest industry standards (iSCSI, diskless, CAC, etc.)
CPU, loading, user interface and diagnostics optimization and improvements
Support for latest server deployment (ASTi hardware, CFE/GFE, virtualized) and audio I/O distribution hardware
Communications fidelity enhancements in radio modeling, jamming, crypto, etc.
Bug fixes and stuff... nobody's perfect
New feature requests for possible inclusion in a future software release
Telestra customers will also get:
New/updated modeling components (comms, aural cue, control, etc.)
Level D and sound tuning improvements (expedited tuning, remote tuning, etc.)
API and interface enhancements
Voisus customers will also get:
New/updated radio skins
New/updated hardware radio panels, and radio bridging hardware support
New/updated software clients for new versions of the OS and serious games
API and interface enhancements
IA customers will also get:
Quarterly security updates
Monthly Critical Patches, as required and upon customer request
---
The above statements apply to U.S. Customers only, please see International Software Maintenance if you are located outside of the U.S.