ASTi's Radio Bridge is an economical solution for connecting live and simulated training environments, and distributing live, over-the-air voice traffic via worldwide data networks.

Compatible with radios: PRC-148, PRC-152, PRC-113, PRC-117, PRC-119, URC-200, PSC-5D and others.
Radio Re-Transmission (aka BLOS Communications)
Support Beyond Line-Of-Sight (BLOS) live radio communications between RF radios tens, hundreds or thousands of miles away.

Radio Interoperability (aka RoIP cross-band)
Bridge incompatible radio systems and join multiple radio nets into conferences.

Flexible
Supports any/all combinations of the above.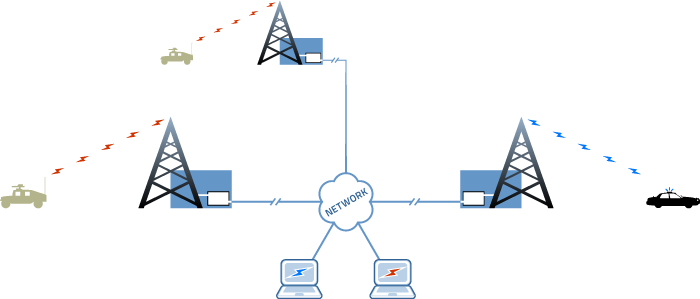 Remote Radio Control
ASTi's Remote Radio Control provides the capability to control live, downrange radios through the Voisus web interface and the Voisus Client for Desktops & Tablets. Quickly and conveniently configure radios over the network from any computer with a web browser. Make changes on the fly without interrupting training, and monitor the radio state to ensure radios are functioning correctly.
Remote Radio Control is currently available for the following radios:
URC-200
PRC-117F
PRC-117G
PRC-152
Rockwell Collins 721S Fixed-Site Radio
Contact ASTi for more information about Remote Radio Control capabilities, operation, and maintenance.