It's been over a decade since ASTi released its original desktop client. After years of support on multiple operating systems, ASTi is excited to announce the biggest upgrade yet, brimming with new features and improvements.
A Modern Interface for Modern Platforms
The Voisus Client's interface has a fresh look, complete with an elegant, contemporary user interface. It includes all the features you know and love, plus a few new ones, such as dark mode for dim environments and improved access control settings.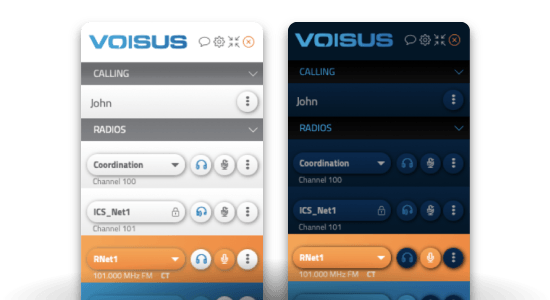 Remote Configuration
Administrators can now remotely configure settings directly from any client. Before an exercise, push configurations to multiple clients from one central location.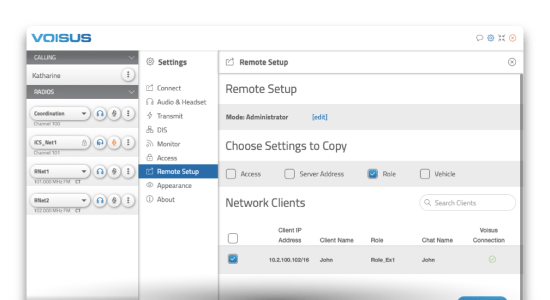 To receive the upgrade immediately upon release, subscribe to ASTi's software maintenance plan. Contact ASTi at sales@asti-usa.com for more information.
New Chat Capabilities
We're working on more exciting updates to the Voisus Client, including brand new chat capabilities, such as multiple chat channels and formatted text (e.g., bold, italic, bulleted/numbered lists, emojis). Create a chat channel for all clients to join, or assign clients to channels based on their roles.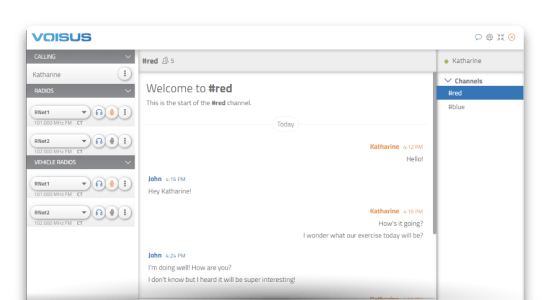 Stay Up to Date With ASTi's Software Maintenance
We've got good news: software maintenance subscribers will start receiving the Voisus Client's core capabilities in 2022! To see how the Voisus Client fits into your application, contact ASTi at info@asti-usa.com, or go to Clients.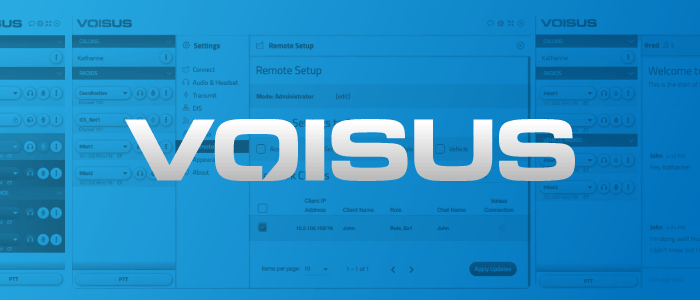 About ASTi
Since 1989, ASTi has been at the vanguard of innovation for live and simulated training solutions. ASTi has fielded over 10,900 systems at more than 800 installation sites in 50 countries. ASTi's capabilities include Radio-over-IP (RoIP) bridging; tactical system emulation; distributed, simulated voice communications; AI and speech-enabled, virtual role-players and simulated battlefield and cockpit sound environments. To learn more about ASTi, please visit asti-usa.com.