Advanced Simulation Technology inc. (ASTi) products played a critical role during Bold Quest 2020's recent, multinational military exercise. Our simulated comms systems provided cohesive voice services that connected warfighters, simulations and civilian staff across the United States and Europe.
Bold Quest provides a venue for experiments, assessments and capability demonstrations in a network-distributed environment. Bold Quest 2020 was focused on making incremental improvements to simulator interoperability in a joint-coalition environment. Further, Joint Staff analysts measured distributed simulators' effectiveness to improve the performance of warfighters conducting combined, joint-fires operations. Bold Quest also empowered industry and government agencies to demonstrate leading technologies like augmented and virtual reality.
ASTi systems spread throughout Bold Quest's distributed environment supplied crucial capabilities, such as interoperable voice comms among simulator-based training facilities and centralized exercise-management sites. ASTi also delivered back-channel, administrative comms through private, point-to-point calling; conferencing; intercoms; and text chat. Thanks to web-enabled scenarios, administrators can centrally manage comms systems from anywhere on the network.
ASTi linked voice comms across an array of facilities spanning two continents:
Distributed Training Operations Center (Iowa Air National Guard, Des Moines, IA)
160th Special Operations Aviation Regiment-Airborne (U.S. Army, Ft. Campbell, KY)
113 Air Support Operations Squadron (Indiana Air National Guard, Terre Haute, IN)
14 Air Support Operations Squadron (U.S. Army, Pope Army Airfield, NC)
Joint Staff (J7 Joint Force Development, Suffolk, VA)
Joint Staff (J6 C4 and Cyber, Suffolk, VA)
Muscatatuck Urban Training Center (Indiana National Guard, Camp Atterbury, IN)
919 Special Operations Wing (AF Special Operations Command, Hurlburt Field, FL)
27 Special Operations Wing (AF Special Operations Command, Cannon AFB, NM)
Warrior Preparations Center (Einsiedlerhof Air Station, U.S. Air Force, Germany)
Le centre d'expertise aérienne militaire (CEAM) (Mont-de-Marsan Air Base, France)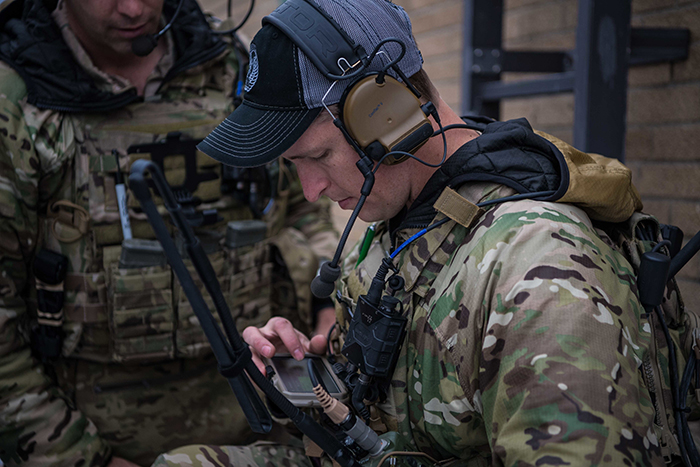 About ASTi
Since 1989, ASTi has been at the vanguard of innovation for live and simulated military training solutions. ASTi has fielded over 10,000 systems at more than 800 installation sites in 50 countries. Bold Quest 2020 integrated a wide range of ASTi comms systems, showing our products' broad scope: MQ-9 Aircrew Trainers (MJAT), network operations and security centers (NOSC), Special Operations Forces (SOF) rotary-wing and fixed-wing simulators, Air National Guard Joint Terminal Attack Controller (JTAC) Simulators (AAJTS), U.S. Air Force JTAC Simulators (JTC-TRS), and game engine-based flight simulators. To learn more about ASTi, please visit asti-usa.com.