Advanced Simulation Technology inc. (ASTi) unveiled its new comms and sound product, Solo, a standalone application that installs on your desktop or laptop. Compact and portable, Solo can adapt to any training scenario. No extra hardware required.
Perfect for small programs, single operators, or last-minute stand-up for training exercises, Solo provides instant comms for training at the point of need.
This low-cost, low-maintenance option interoperates with all ASTi products and DIS-based training applications. It doesn't just offer ready-to-go interfaces: ASTi's software development kit (SDK) lets you develop custom UIs for almost any application. Integration is simple, making it easy to add high-fidelity radio simulations and comms to virtual reality (VR) devices and Next Gen training environments.
Its intuitive interface enables administrators to configure the core communication requirements of any exercise. Back up, restore, import, and export settings to different systems, or define multiple roles with different radios. Quickly set up simulated radios, intercoms, and more, creating a comms environment that meets your Modeling, Simulation, and Training (MS&T) needs.
To learn what Solo can do for your program, visit astisolo.com, or contact info@asti-usa.com.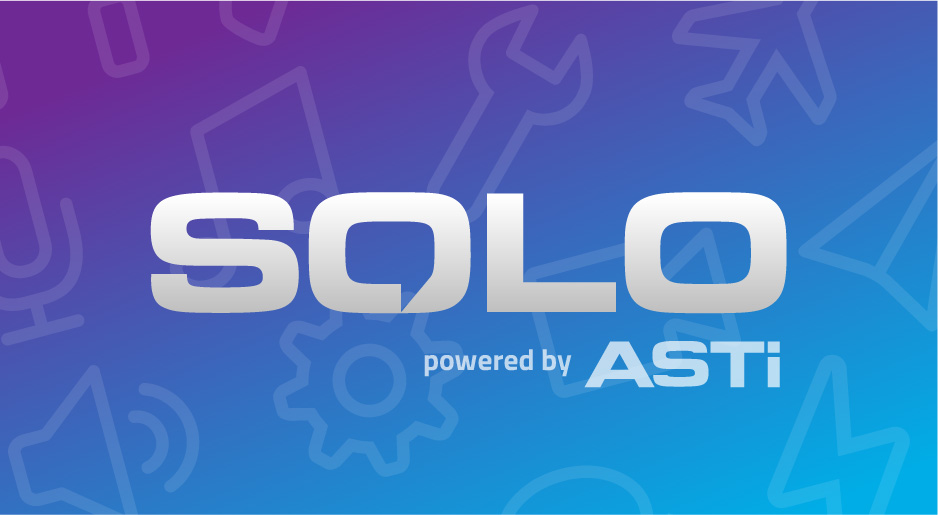 About ASTi
Since 1989, ASTi has been at the vanguard of innovation for live and simulated military training solutions. ASTi has fielded over 10,000 systems at more than 800 installation sites in 50 countries. ASTi's capabilities include Radio-over-IP (RoIP) bridging; tactical system emulation; distributed, simulated voice communications; AI and speech-enabled, virtual role-players and simulated battlefield and cockpit sound environments. To learn more about ASTi, go to
asti-usa.com