The U.S. Air Force has awarded Advanced Simulation Technology inc. (ASTi) a follow-on contract for an Enterprise License Agreement (ELA). This latest award marks the third renewal since the contract's inception. The contract provides licensing and support services for ASTi's networked voice communications, radio-over-IP (RoIP) bridging to the Warrior Preparation Center (WPC) in Germany.
The ELA expands coverage to include ASTi RoIP systems at the Polygone Multinational Aircrew Electronic Warfare Tactics Facility (MAEWTF) in Germany. The expanded ELA integrates critical communications for joint forces and multinational, military training exercises. It also facilitates training across live and simulation domains, merging diverse systems into a seamless environment.
Since the early 2000s, ASTi has provided a voice infrastructure for the U.S. Air Force in Europe (USAFE), linking military training facilities across global multilevel security (MLS) networks. ASTi products deployed at the WPC cover communications among live-combat aircraft and ground forces, simulators and computer-based staff. Using centralized web services, WPC staff can remotely control tactical radios dispersed across Europe.
The ELA also includes bundled services that ensure operational effectiveness throughout the system's life, reducing cost without compromising support. ELA services include the following:
Software and Information Assurance (IA) maintenance
Training and fielding services
Help desk
Discounted catalog for hardware and support
About WPC and MAEWTF
The U.S., German and French air forces jointly operate a network of electronic warfare ranges, known as MAEWTF or simply Polygone. Polygone is an extension of the WPC, the organization that supports combat readiness training for USAFE, U.S. Army Europe and other coalition forces. The center conducts distributed, LVC training exercises using simulation technologies that model synthetic battle spaces. ASTi has provided LVC solutions and support to the WPC since initial fielding for the 2006 Exercise Austere Challenge.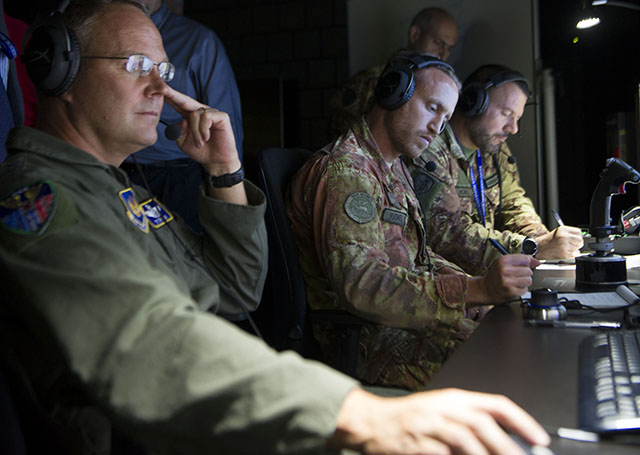 About ASTi
Since 1989, ASTi has been at the vanguard of innovation for live and simulated training solutions for the military. ASTi has fielded over 11,456 systems at more than 800 installation sites in the U.S. and 49 other countries. ASTi offers a wide range of capabilities:
RoIP bridging
Distributed, simulated communications
AI and speech-enabled, virtual roleplayers
Air, ground and sea sound environments
To learn more about ASTi, please visit
www.asti-usa.com
.