ASTi is pleased to report that an Airbus A320 full-flight simulator (FFS) built by ACCEL Flight Simulation (Tianjin, China) recently received Civil Aviation Administration of China (CAAC) Level D certification. The FFS uses an ASTi Telestra system to simulate the aircraft's comms system and to generate all the A320's environmental and aural cue sounds. The simulator supports both CFM and IAE A320 Conventional Engine Option (CEO) configurations.
Level D sound simulation can be challenging for flight simulation manufacturers because Airbus variants use different engine types. The A320 aircraft now offers two CEO variants and two New Engine Option (NEO) variants: Leading Edge Aviation Propulsion (LEAP) and Pratt & Whitney (PW). Powerful processors and advancements to Telestra's modeling infrastructure allow a single model to support all four engine configurations. While other solutions may require operators to reboot and reconfigure the system, Telestra can switch engine types in real time.
Telestra's flexible and powerful sound-modeling environment boasts 14 years of ongoing development with over 100 Level D certifications. It can handle the full gamut of audio complexity, from large jets to modern rotorcraft. The latest enhancements to Level D tools (e.g., third octave spectral analysis, automatic speaker equalization, sound manipulation) can tune the synthetic audio environment almost instantaneously.
These innovative features help simulator manufacturers quickly field the most demanding Level D solutions. Instead of completing integration in weeks or even months, ASTi routinely tunes Level D simulators in two or three eight-hour simulator sessions. A quick turnaround offers significant cost savings for simulation manufacturers, and it enables ASTi engineers to assist on short notice. For example, the spectral analysis microphone streams audio over the Internet, which allows ASTi engineers to remotely configure the sound model and avoid expensive, onsite visits.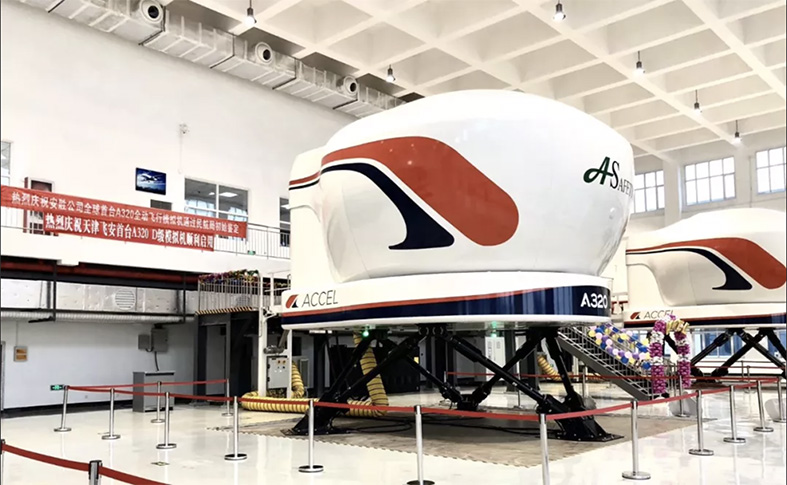 About ASTi
ASTi is the leading supplier of communications, automated ATC, and sound systems to the training and simulation industry. ASTi meets FAA, EASA, and equivalent Level D qualifications with simulators around the world. Since 1989, ASTi has fielded over 10,926 systems at more than 800 installation sites in the U.S. and 49 other countries. To learn more about ASTi, please visit asti-usa.com.