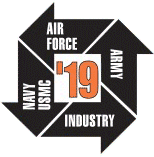 ASTi Booth: #2620
December 2–6, 2019
Orange County Convention Center
International Drive, Orlando, Florida
http://www.iitsec.org/
What's Happening at I/ITSEC 2019
This year, we're demonstrating a range of exciting capabilities:
SERA®, ASTi's Simulated ATC Environment (SATCE) solution
A Telestra™ audio and comms system on a virtual reality (VR) trainer
3D sound environment through Telestra
Pilot Phraseology Trainer (Pilot PT™), a tool that allows pilots to practice ATC terminology
Redsim2™, a suite of software programs focused on DIS exercise development
VR visual integration with Oculus Rift
What's Happening!!
Our annual newsletter-of-sorts. Here's the PDF. Its articles include:
Of Flying Cars and Training Capabilities
Pilot PT: Exercise Your Communication Skills
Simulated Radios: Better Than the Real Thing
ASTi Upgrades P-8A Training System to Latest Network Standard
ASTi Products Fast-Track Synthetic Training Programs
ASTi Modernizes Sim Diagnostic Toolkit
ASTi's ELA Expands to 9,500 Licenses
ASTi Evolves Eurofighter Capabilities
Five Kay, Okay?
We are also sponsoring the I/ITSEC 5K Walk/Run/Roll this year, and it's not too late to register: https://secure3.rhq.com/iitsec/iitsec2019/5k19/index.cgi
Visit Us
To arrange a private meeting time to discuss how our latest technologies can augment your training initiatives contact us at sales@asti-usa.com.
See you at the show!
New Application Examples
New 2019 Product Brochures
---