Advanced Simulation Technology inc. (ASTi) is pleased to announce that a major airline training program has purchased 24 instances of its innovative Pilot Phraseology Trainer (PPT). The PPT uses advanced speech recognition and text-to-speech technologies from SERA, ASTi's Simulated Air Traffic Control Environment product. The PPT helps students build basic air traffic control (ATC) phraseology and radio skills before they reach the flight line's busy environment.
"A common problem for new pilots is 'radio freeze,' where the student is overwhelmed and unable to handle even basic radio calls once inside the cockpit. This wastes time and costs money. The PPT is a simple but powerful tool designed to give a pilot trainee confidence prior to keying their mic," commented Neil Waterman, ASTi Commercial Aviation Director.
The PPT presents a progressive series of simulated flights requiring students to listen, respond to and initiate radio calls with ATC, just like a real flight. This software uses SERA's speech recognition technology to process, score and display student transmissions for review. Trainees may attempt a transmission again or proceed to the next interaction.
ASTi hosts the PPT "in the cloud," making it available anytime, anywhere. Users merely need a device with a web browser (e.g., PC, tablet, smartphone) that supports a microphone and speaker(s). The default configuration offers a standard set of ten flights that increase in complexity. ASTi can also generate custom flights for specific customers or training programs.
The PPT can also help airlines support pilot transition training, allowing new-to-this-airline pilots experience radio calls for unfamiliar airports.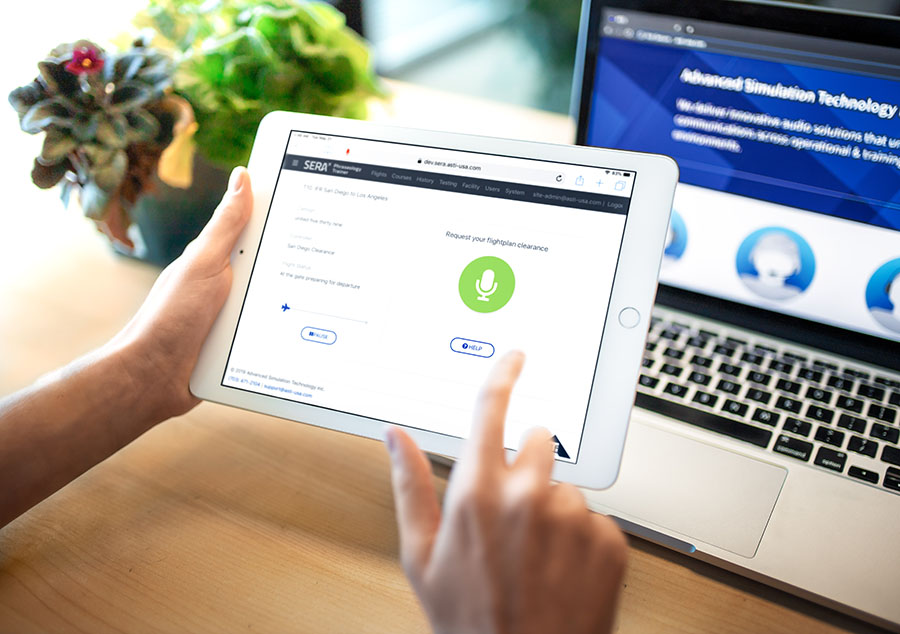 About ASTi
ASTi is the leading supplier of communications, automated ATC, and sound systems to the training and simulation industry. ASTi meets FAA, EASA, and equivalent Level D qualifications with simulators around the world. Since 1989, ASTi has fielded over 10,926 systems at more than 800 installation sites in the U.S. and 49 other countries.

To learn more about the PPT, please visit seraatc.com/trainer/.

To learn more about ASTi, please visit www.asti-usa.com.