Advanced Simulation Technology inc. (ASTi) recently delivered 26 simulated AN/PRC-117G radios to the Fires Center of Excellence Mission Simulation Center at Jared Monti Hall, Ft. Sill, OK. ASTi manufactures these hardware replicas to work with its Voisus audio communication system, replacing previous versions of the radio from another vendor. The new radio panels provide high-fidelity look-and-feel realism for the center's Call For Fire Trainer (CFFT) III systems.
A new, compact audio and I/O distribution device provides core PRC-117G panel functionality: the AI-Delta. It connects local and/or remote operator headsets, speakers, control panels, and other peripherals directly to the Ethernet network. The AI-Delta features two stereo audio channels, offers software-configurable preamplifier gains and sidetone, and operates on both IPv4 and IPv6 local- and wide-area networks.
These new panels represent the latest in a long list of ASTi radio interfaces in use at the Mission Simulation Center. In addition to the PRC-117G, the center uses hand-held terminals, Voisus software clients, and SINCGARS and PRC-117F simulated radio panels. The Ft. Sill delivery also included updating 10 of the center's ASTi systems to Red Hat 7 and the latest Voisus software.
While designed specifically for Ft. Sill's Mission Simulation Center, ASTi's PRC-117G simulated radio panel can provide functional realism to tactical radio operator, call-for-fire, and soldier combat skills training across all branches of the U.S. military.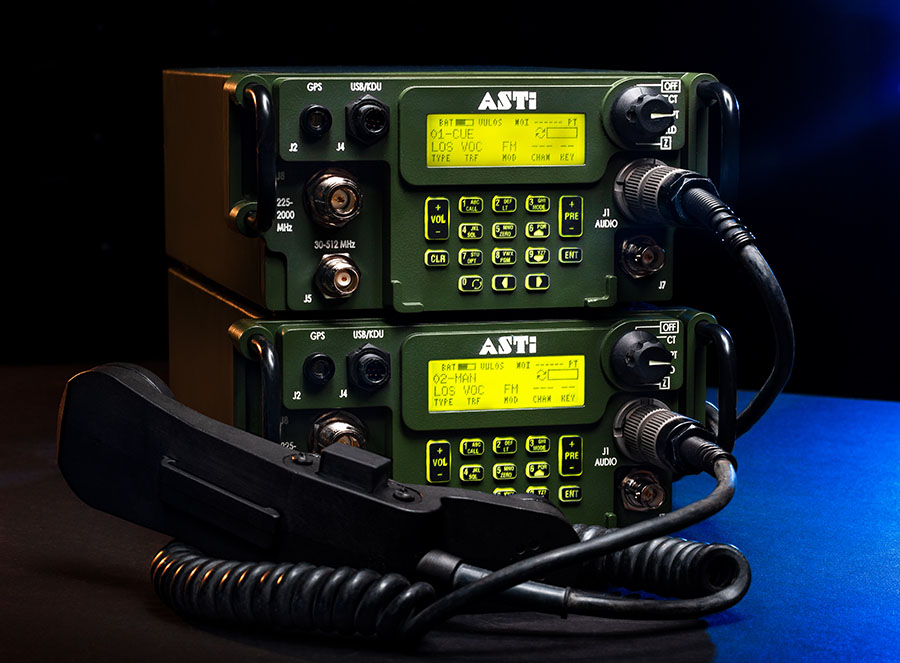 About ASTi
Since 1989, ASTi has been at the forefront of voice communications innovation, delivering products that provide RoIP bridging, networked voice distribution and simulated radio communications. ASTi also provides battlefield and cockpit sound effects as well as artificially intelligent, voice-enabled virtual role-players enhancing live and simulation-based training programs. Since 1989, ASTi has fielded over 11,568 systems at more than 800 installation sites in the U.S. and 49 other countries. To learn more about ASTi, please visit www.asti-usa.com.