Customer
U.S. Air Force
Application
The Air Force has contracted ASTi to update simulators for a reconnaissance aircraft, adding SERA and updating Telestra on several OFTs. Features include SERA's realistic air traffic control (ATC), radio traffic from other aircraft, Telestra data-link simulation, and integration with real aircraft equipment via ARINC-429 interfaces.
The purchase also includes SERA's Controller Pilot Data-Link Communications (CPDLC) package. SERA's CPDLC feature will train aircraft operators how to send and receive data messages to and from ATC. As part of this contract, ASTi engineers will further expand CPDLC capabilities, allowing SERA to directly communicate with the aircraft flight management system via the ARINC-429 data bus.
The OFT simulators also use the ASTi Telestra system for sound and communication. SERA's integration with Telestra is simple and seamless, providing the flight deck crew with a fully immersive radio environment.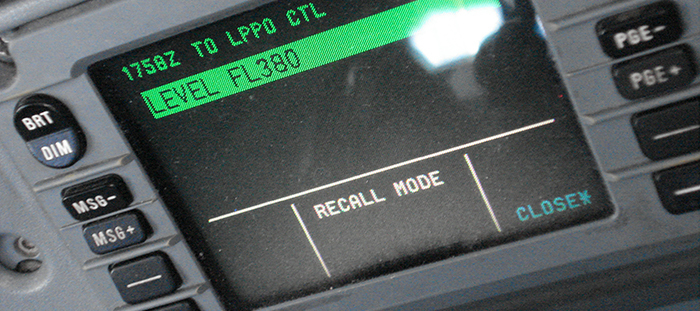 Challenges
&
Solutions
The challenge requirements are listed in blue; ASTi's applicable components are in black: