Telestra Studio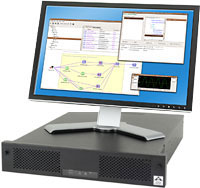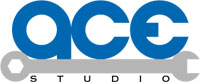 Studio is a powerful suite of ACE software applications offering remote, network-based sound and communications model development, management and debug, communications planning, exercise monitoring and management, and equipment status and configuration. Studio provides remote access to all networked simulation models and equipment from a central location.
Features
Targeted use of ACE software featuring visual and text-based GUI elements to speed model development, test and debug
Remote access to any ASTi model or equipment over LAN/WAN
Remote model development support for any number of networked Target machines
Real-time model development, management and debug
Remote model debug and management over local and wide area networks supporting one-to-many connection Targets including diskless Targets
Extensive communications and sound modeling component libraries
Centralized exercise and communications planning and monitoring
Equipment status and configuration
Legacy equipment upgrade support
Two Studio Configurations
Studio Development Workstation:
Features Studio software suite integrated on an ASTi Telestra platform
System is preconfigured at the factory, and ships ready-to-use
Telestra platform is an industrial-rackmount package, with high performance Intel CoreTM Duo processor and removable HDD
Development Workstation and Target products are based on the same Telestra platform, which facilitates commonality of components for spare equipment
Studio VM:
Studio VM is a software-only product which runs as a virtual machine (VM) on a customer-furnished computer
Available at no additional cost, with the purchase of ASTi Target
Provides the same powerful Studio software suite as the Development Workstation
Run seamlessly on Windows® or Linux™ computers
Eliminates the need for additional, dedicated processing platforms
Provides the ability to run multiple versions of Studio on the same computer
Reduces cold start procedure time
Simply install Studio VM on a computer1 running VMware Player and provide a network connection to your ASTi Targets
1 Computer must meet minimum requirements.