Advanced Simulation Technology inc. (ASTi) recently completed virtual training and remote support providing simulation communications interoperability to the Royal Netherlands Aerospace Centre (NLR) headquartered in Amsterdam. This latest support effort involved reconfiguring existing trainers at the Multi-Ship Multi-Type (MSMT) Simulator Center, Defense Helicopter Command (DHC), Gilze-Rijen Air Base. The MSMT simulators are primarily used for pilot flight license training, tactical operations/team training, and mission qualification training.
ASTi Telestra systems provide simulated communications, environmental audio and aural cue models for multiple CH-47F Chinook and AH-64D/E Apache Longbow trainers at the DHC. These are used to prepare Apache pilots and Chinook pilots and load masters for combat in a variety of operational conditions.
ASTi's relationship with the Dutch Ministry of Defense began with Exercise First WAVE in 2004. During that NATO-led exercise, ASTi provided DIS- and HLA-based communications to simulators at 20 sites in seven countries, including Dutch F-16 Mid-Life Update Unit Level Trainers (MLU UTDs).
NLR will be exhibiting at the Dutch MoD pavilion at the IT²EC conference being held in Rotterdam April 24–26, 2023. ASTi's Paul Houldsworth will also attend. Contact ASTi at info@asti-usa.com if you wish to arrange a meeting at the conference.
About Royal Netherlands Aerospace Centre (NLR)
For more than 100 years, NLR has been a knowledge organization with a deep-rooted desire to continue to innovate and is committed to sustainable, safe, efficient and effective aviation and space travel. NLR is the strategic R&D partner for the Royal Netherlands Air-Force in areas such as military aircraft and rotorcraft operations, acquisition and life-cycle support, training and simulation. To learn more about Royal NLR, go to www.nlr.org.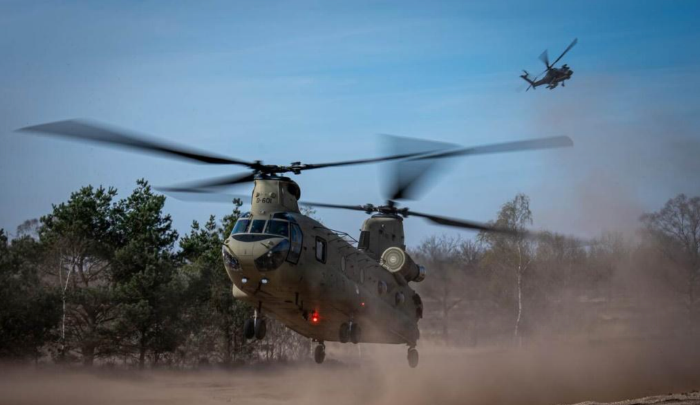 About ASTi
Since 1989, ASTi has been at the vanguard of innovation for live and simulated training solutions. ASTi has fielded over 11,000 systems at more than 1,000 installation sites in 50 countries. ASTi's capabilities include Radio-over-IP (RoIP) bridging; tactical system emulation; distributed, simulated voice communications; AI and speech-enabled, virtual role-players and simulated battlefield and cockpit sound environments. To learn more about ASTi, go to asti-usa.com.