Advanced Simulation Technology inc. (ASTi) is pleased to report that Embry-Riddle Aeronautical University recently added an additional two instances of its Simulated Environment for Realistic ATC (SERA®) product to its facility. This brings the total number of SERA instances used in the Pre-flight Immersion Laboratory for Operations Training (PILOT) program to 10. Under the program, incoming flight students spend their first four weeks learning preflight, checklist and flight procedures in unique virtual reality (VR) environments developed by Embry-Riddle, ASTi and other industry partners.
Additionally, Embry-Riddle is using recently introduced enhancements to the SERA product line including a single sign-on mechanism common to all other Embry-Riddle facilities. This feature facilitates linking students' performance scores from SERA to the student learning management system. Further improvements to the sign-on process simplify the simulator experience; SERA auto-launches the correct flight scenario based on the supplied student credentials. ASTi's commitment to constant product refinement has significantly streamlined the workload for PILOT lab staff.
Launched in fall 2021, PILOT is an evidence-based approach that saves flight students time and money. As reported previously, the first group of 58 flight students reduced their time to first solo flight by more than 30 percent, thanks to this first-of-its-kind, general aviation flight training program. The expansion of SERA's system footprint demonstrates the effectiveness of these tools, and ASTi continues to cooperate with Embry-Riddle with ongoing development that will further enhance training effectiveness. More information about these features will come as they are rolled out in the coming months.
ASTi tools are a critical element of PILOT's virtual Air Traffic Control (ATC) lab. The Pilot Phraseology Trainer (Pilot PT™) is a web-based tool that uses advanced, aviation-English-focused speech recognition and text-to-speech allowing students to rehearse the fundamental elements of aviation English and standard phraseology. A key differentiator of Pilot PT is ASTi's ability to customize it based on customer input, such as the local region's standard operating procedures and specific course requirements. Even better, students can access this innovative technology through any web-connected device—including smartphones, tablets, laptops and desktop computers.
Moving on to the final stage of radio training, students enter a VR flight on a flight training device, where they can test their skills with SERA. SERA's AI entities role-play ATC, reacting to trainees throughout the flight and correcting them when they make mistakes.
SERA provides one cohesive platform for students and instructors alike. Students' flight histories and performance metrics are in one place, which means instructors don't need to jump between tools to collect and analyze data. Available 24/7, SERA empowers students to build confidence and competence while enhancing safety, reducing costs, and minimizing wasted time due to poor radio telephony. To learn more about this custom solution, check out ASTi's Cloud-Based SATCE Solution.
About Embry-Riddle Aeronautical University
Reporters worldwide contact Embry-Riddle Aeronautical University for content experts in all aspects of aviation, aviation business, aerospace, engineering and STEM-related fields. Our faculty experts specialize in unmanned and autonomous systems, security and intelligence, air traffic and airport management, astronomy, human-factors psychology, meteorology, spaceflight operations, urban air mobility and much more. Visit the Embry-Riddle Newsroom for story ideas. Embry-Riddle educates 32,500+ students at its residential campuses in Daytona Beach, FL and Prescott, AZ, at approximately 125 Worldwide Campus locations and through online degree programs. U.S. News & World Report has named Embry-Riddle Worldwide the nation's No. 1 provider of online bachelor's degree programs.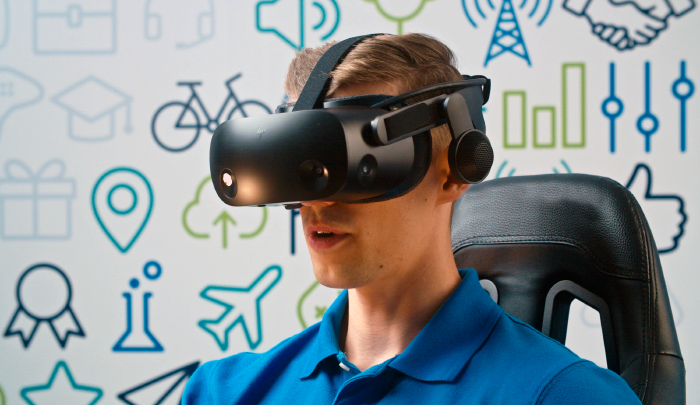 About ASTi
ASTi is the leading supplier of communications, automated ATC and sound systems to the training and simulation industry. ASTi meets FAA, EASA and equivalent Level D qualifications with simulators around the world. Since 1989, ASTi has fielded over 11,000 systems at more than 800 installation sites in the U.S. and 49 other countries. To learn more about ASTi, go to asti-usa.com.