General Dynamics Mission Systems (GDMS) recently awarded Advanced Simulation Technology inc. (ASTi) a contract for an Enterprise License Agreement (ELA) to support the U.S. Marine Corps Program Manager for Training Systems (PM-TRASYS). ASTi will provide a subscription-based bundle of product licensing and ongoing services supporting the PM TRASYS Live Virtual Constructive Training Environment (LVC-TE, a.k.a. Project Tripoli) program. Project Tripoli is a top-priority USMC modernization initiative that will create an integrated live and synthetic all-domain combat training environment integrated across the Marine Air-Ground Task Force.
GDMS selected ASTi's enterprise solution because it met Project Tripoli's unique set of requirements for enhanced features and technical performance, interoperability, scalability and extensibility at a reduced total cost of ownership. ASTi's Voisus® communications product will provide the Marines with a common, networked voice solution, replacing multiple commercial and government off-the-shelf (GOTS) systems that hampered critical training due to obsolescence and sustainment issues.
Under this contract, ASTi will integrate Voisus into the Marines' LVC-TE system of systems to provide a virtualized, cloud-ready voice communications infrastructure. Voisus will link live-combat aircraft, ground forces, Naval ships, simulators, VBS4™ tactical gaming suites and computer-based staff.
The ELA also includes a comprehensive service package that includes:
Software and Information Assurance (IA) maintenance
Onsite fielding and training
Help desk services
Engineering services
Discounted hardware catalog
ASTi will field Voisus capabilities at initial Project Tripoli sites, including:
System Integration Lab (SIL), Orlando, FL
PM TRASYS Integration & Innovation Lab (PIIL), Orlando, FL
Marine Corps Air Ground Combat Center (MCAGCC), MCB Twentynine Palms, CA
About LVC-TE/Project Tripoli
Learn more about LVC-TE/Project Tripoli »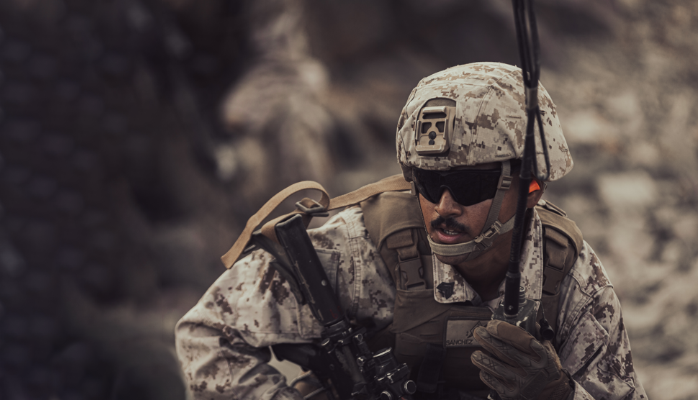 About ASTi
Since 1989, ASTi has been at the vanguard of innovation for live and simulated training solutions. ASTi has fielded over 11,000 systems at more than 1,000 installation sites in 50 countries. ASTi's capabilities include Radio-over-IP (RoIP) bridging; tactical system emulation; distributed, simulated voice communications; AI and speech-enabled, virtual role-players and simulated battlefield and cockpit sound environments. To learn more about ASTi, visit asti-usa.com.