Advanced Simulation Technology inc. (ASTi) is providing Voisus simulated radio communication systems to the U.S. Army's Stryker Virtual Collective Trainer (SVCT) program. The SVCT program is led by the U.S. Army's Aviation and Missile Research, Development and Engineering Center (AMRDEC) and the Combined Arms Center – Training Innovation Facility (CAC-TIF). ASTi uniquely met the program's requirements for advanced technology, rapid reaction delivery, integration, a tight budget and test and fielding schedules. Program managers also favored a COTS solution over a more expensive government development.
ASTi is delivering products and support for a total of 30 Stryker simulators. Features include a simulated radio and intercom communication system, hardware replications of Stryker Full-Function Crew Station (FFCS) control panels and stacked PRC-119 ASIP radio skins on tablets. This solution integrates out of the box with the Army's military headsets and Games For Training (GFT).
Additional purchases included Voisus Simscribe, a networked capture-and-replay tool that facilitates after-action review of voice traffic. Users can jump to key events with Simscribe's interface controls, time stamps, and event annotation.
The customer also subscribed to ASTi's Information Assurance (IA) maintenance program for quarterly software-hardening packages. These updates are easy to install, thus relieving technical staff of difficult, time-consuming IA chores.
ASTi systems are operating at the following Army programs and commands:
Games For Training (GFT)
Combat Training Centers Instrumentation Systems (CTC-IS)
Live, Virtual, Constructive-Integrating Architecture (LVC-IA)
Training and Doctrine Command (TRADOC) Labs
Mission Training Complexes (MTC)
Close Combat Tactical Trainer (CCTT)
Flight School XXI
Aviation Combined Arms Tactical Trainer (AVCATT)
Universal Mission Simulator (UMS)
Warrior Skills Trainers (WST)
Call For Fire Trainer III (CFFT III)
160th SOAR-A Flight Simulators
Army Test and Evaluation Command (ATEC)
Live Test Ranges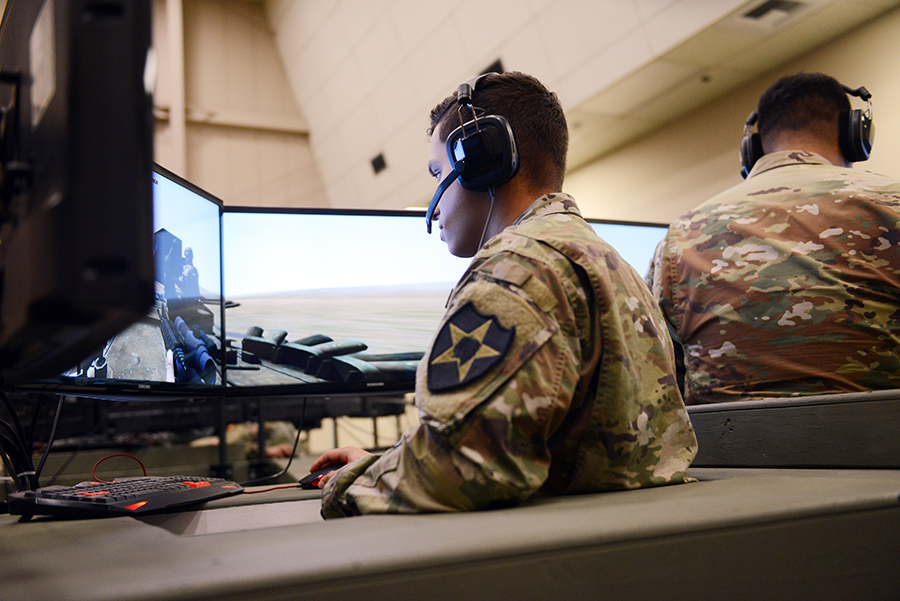 About ASTi
Since 1989, ASTi has been at the forefront of voice communications innovation, delivering products that provide RoIP bridging, networked-voice distribution and simulated radio communications. ASTi reproduces battlefield and cockpit sound effects and provides artificially intelligent, voice-enabled virtual role-players that enhance live and simulated training. Over the past 34 years, ASTi has fielded over 11,568 systems at more than 800 installation sites in the U.S. and 49 other countries. To learn more about ASTi, please visit www.asti-usa.com.