Advanced Simulation Technology inc. (ASTi) has introduced an innovative pricing model for their newest product, the Simulated Environment for Realistic ATC (SERA). SERA simulates Air Traffic Control (ATC) training and external air traffic for pilots-in-training from the novice-level through recurrent Line Oriented Flight Training (LOFT) scenarios for advanced crews. SERA is also applicable across all device classes from classroom environments to full flight simulators.
The pricing model was developed, in part, as a result of the implications of the Simulated ATC Environment (SATCE) requirements outlined in International Civil Aviation Association's (ICAO's) "Manual of Criteria for the Qualification of Flight Simulators" [Document 9625 ed. 4]. One of the most problematic requirements being that a SATCE solution be applicable across all levels of Flight Training Devices (FTDs). Though this requirement is beneficial for trainees and essential to the improvement of flight training in general, it is likely to inflict significant costs when implemented on a per-device basis, particularly for lower-cost Part Task Trainers (PTTs) and FTDs.
In order to combat these costs while exceeding ICAO requirements, ASTi developed a unique pricing model that reflects SERA's broad and unconventional solution space. Pricing is hourly-based and operates on a sliding scale. Rates begin at $20 per hour of use and fall to a rate of $10 per hour for sites that record significant monthly usage.
While SERA is available through traditional server-based hardware local to each trainer, it is also available through cloud-based servers (commonly referred to as SERA-in-the-cloud or SitC). Because SitC does not require a physical server, there is no need to worry about it becoming obsolete or needing hardware maintenance. SitC also provides a seamless and almost real-time update capability as ASTi is able to provide the newest software packages and upgrades remotely through a secure internet connection.
ASTi believes that, regardless of actual delivery method, SERA is a training service and charges should be based on use rather than a high, one-time system cost. For more details on SERA's capabilities and pricing, please contact ASTi at: sales@asti-usa.com.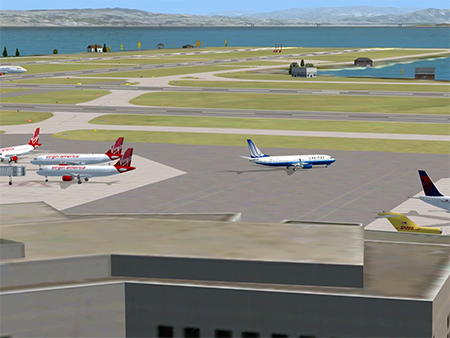 About ASTi
ASTi is the leading supplier of communications, automated ATC, and sound systems to the training and simulation industry. ASTi meets FAA, EASA and equivalent Level D qualifications with simulators around the world. Since 1989, ASTi has fielded over 8,200 systems at more than 800 installation sites in the U.S. and 47 other countries. To learn more about ASTi, please visit www.asti-usa.com.