Advanced Simulation Technology inc. (ASTi) will be participating in the upcoming Aeronautical Radio, Inc. (ARINC)-sponsored Simulated Air Traffic Control Environment (SATCE) working group, October 21-23. Hosted by Airbus, the working group will focus on completing updates to ARINC Report 439 "Guidance for Simulated Air Traffic Control Environments in Flight Simulation Training Devices."
ASTi has been an active member in the working group since its inception. Membership of the working group includes SATCE system providers, flight training providers, simulator manufacturers, and representatives from commercial aviation regulatory authorities.
SERA as a SATCE Solution
SERA transparently creates a dynamic artificial intelligence environment filled with other aircraft and air traffic controllers to increase the realism of flight training. It provides a truly immersive ATC and traffic experience in the air and on the ground. The "Manual of Criteria for the Qualification of Flight Simulators" (ICAO document 9625 edition 4) provides extensive guidance on the desired capabilities for SATCE systems and matches them to specific training goals and fidelity levels as applicable to the different classifications of flight simulators. SERA meets or exceeds these characteristics. It was developed in close cooperation with both flight instructors and qualified pilots to provide an experience that is both instructionally valuable and deeply immersive for the flight deck crew.
ASTi recently demonstrated our SATCE system, Simulated Environment for Realistic ATC (SERA), at the FSEMC conference held in Miami, FL. The conference's first presentation was titled "Progress & Challenges of Simulated Air Traffic Control Environments", and discussions centered on theoretical solutions. However, ASTi was able to demonstrate a live, fully implemented, customer-ready SATCE solution.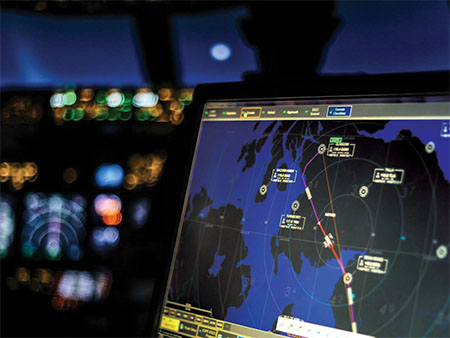 About ASTi
ASTi is the leading supplier of communications, automated ATC, and sound systems to the training and simulation industry. ASTi meets FAA, EASA and equivalent Level D qualifications with simulators around the world. Since 1989, ASTi has fielded over 8,200 systems at more than 800 installation sites in the U.S. and 47 other countries. To learn more about ASTi, please visit www.asti-usa.com.