Advanced Simulation Technology inc. (ASTi), the predominate solution provider for networked voice and simulated radio communications to the DoD, demonstrated their latest product offerings and serious game technologies at the GameTech Conference, during March 28-30, 2012, in Orlando, FL. ASTi's exhibit, located in Booth 1, featured:
Serious Radios for Serious Games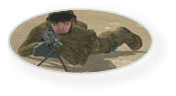 Voisus simulated radios integrated into serious games such as Bohemia Interactive's Virtual Battle Space (VBS™) interactive training system for an immersive military training experience. Voisus in-game radio and intercom capabilities offer:
Communications modeling with frequency, AM/FM, and modulation parameters
Radio effects such as crypto tones and antenna noise
Location based audio effects for in-range communication to nearby players, no more shouting across the desk.
Vehicle-based radios are automatically acquired when entering and exiting vehicles.
DIS support for interoperability with military simulators integrating Live-Virtual-Constructive (LVC) training.
Simple key-press controls make ASTi comms a seamless addition to the game.
Voice Communication Solutions for PCs and Tablets
ASTi's Voisus Thin Client is a voice communications application for computer and tablet users. Thin Client provides networked access to: simulated radios, live radio over IP, intercom chat lines and conference calling. Customized MIL radio GUIs also available.
Voice Capture and Replay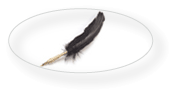 ASTi's Simscribe voice capture and replay tool for game-based training applications increases the training benefits during after-action-review (AAR) and live, virtual and constructive (LVC) events. Simscribe integrates directly into VBS™ in-game AAR recording and playback features with intuitive operation.
Tactical Radio Simulators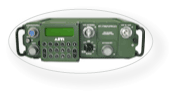 ASTi's radio simulator products are an ideal solution for trainers requiring hands-on radio experience. The radio simulators provide the realistic look, feel and function of live MIL radios, but at a fraction of the cost. Radio simulators are available in hardware versions for maximum physical realism or software applications for maximum economy.
GameTech Details
ASTi Booth: #1
March 28 — 30, 2012
Caribe Royale Resort
World Center Drive, Orlando, Florida
http://www.gametechconference.com/
GameTech logo courtesy of GameTech Users' Conference

ASTi was an official sponsor of this year's Defense Users' GameTech Conference. The conference is focused on gaming technologies that enhance warfighter training.
ASTi GameTech Presentation: Serious Communications for Serious Games
ASTi engineer, Ross Kukulinski, presented "Serious Communications for Serious Games" at the conference session entitled "Game Technologies for DoD".
More about ASTi's Voisus product line.