Remove boundaries, walls, and restrictions by unifying all your communications needs regardless of the device, operator, technology, or location. With Voisus® Unified Comms you can connect, extend, and communicate seamlessly between tactical military operators, civilian agencies, fleet and field staff, the office, and more.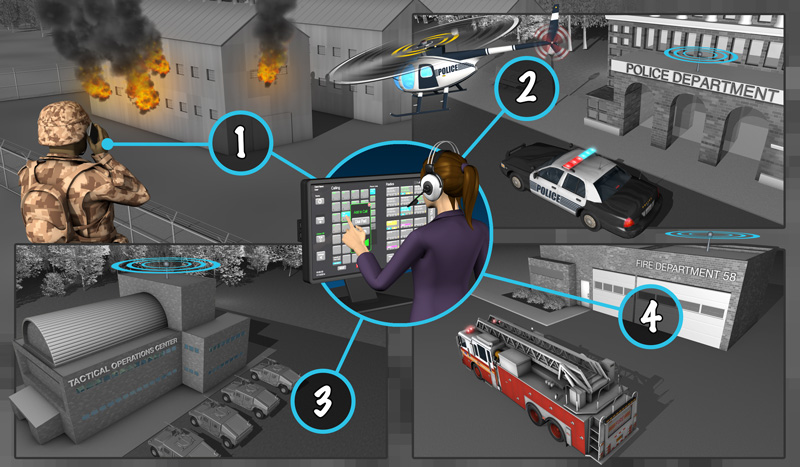 Caller at the scene makes initial report using mobile phone.

Operator coordinates road closures with law enforcement.

TOC monitors situation via police & fire radio bridge over IP network.

Contacts fire department to warn of potential explosives on site.
Voisus
ASTi's established and field-proven Voisus product line is at the base of the Unified Comms solution. Voisus delivers: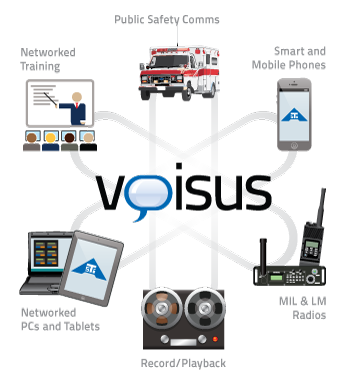 Scalable Architecture: Add operator positions, radios, phone connections, and intercom capabilities how you need them, when you need them, without disrupting current operations.
Integrated Training: Train on the same equipment you use every day without leaving your seat. Simulated radios and communications deliver a built in training mode. Support for DoD training standards (DIS, HLA, DMO, NASMP) provides seamless integration with military training systems and applications over standard networks.
Ease of Use: Web-based tools allow rapid changes to your communications configuration as requirements change. Additionally, web-based configuration, monitoring, and management tools means remote access from any computer, anywhere is just a few clicks away.
Reliable Operations: Cloud-based architecture provides load balancing and failover capabilities to ensure your up-time is all the time.
Low Cost: Designed with low cost of ownership in mind. Purchase only the capabilities you need. Use your equipment, your networks, your devices.
Security: Built upon a solid security foundation meeting numerous government information assurance and accreditation standards including Risk Management Framework (RMF).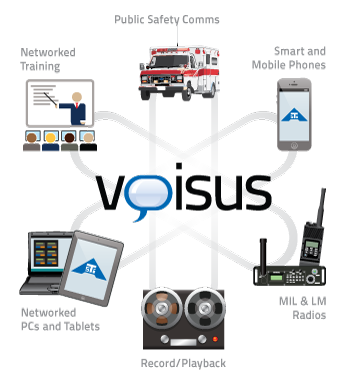 ---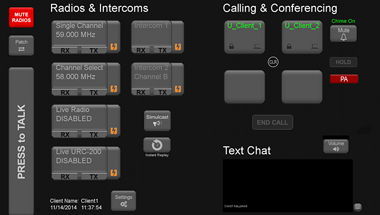 Flex Client
ASTi's Flex Client was created specifically for Unified Comms. Our newest client features: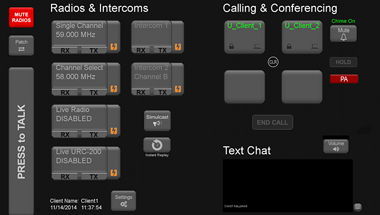 All-in-One Interface: Streamlined access to phones, live radios, and intercom channels in a light weight software client for PCs and tablets.
Customizable Layout: The Voisus web interface allows you to dynamically customize your GUI to accommodate your changing requirements or personal taste.
Live Radio Access & Control: Communicate with live radios and remotely control their operating parameters such as frequency, modulation type, squelch, etc.
Learn more
---
Operational Assets
ASTi is well-known for integrating live radios with an array of operators and simulation assets, but now we have gone even further to keep you seamlessly connected with tactical military operators, civilian agencies, fleet and field staff, the office, and more. Our Unified Comms brings together: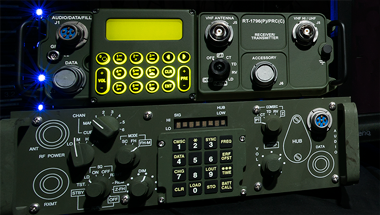 Phones: Supports a SIP interface to analog PSTN phones via standard FXO gateway devices, and to VoIP-based systems.
Radios: Serial-to-IP interface to control radios, including PRC-119 SINCGARS, PRC-117F, PRC-117G, and URC-200. Additional support for MIL radio and LMR systems is also available.
Training Systems: Simulators, classrooms, DIS and HLA based exercises, and after-action review (AAR) facilities can all be connected to your communications system because of the industry networking standards Voisus is based on.
Need More? We pride ourselves on being able to solve even your most difficult requirements. All of our development is customer driven, and we are always looking for a new challenge. If we don't already support something you need, let us know.