Advanced Simulation Technology inc. (ASTi) is pleased to announce that a leading international aviation training provider has purchased 1,000 licenses for its Pilot Phraseology Trainer (Pilot PT™) aviation-English training tool. This large seat-count order follows an earlier 200-license purchase that the customer used during proof of concept and initial system roll-out.
Pilot PT is a powerful, web-based tool that uses advanced aviation-English focused speech recognition and text-to-speech, allowing students to rehearse the fundamental elements of aviation English and standard phraseology. The system is fully interactive, requiring students to both listen and speak with support from on-screen visual prompts that provide context.
Conventional aviation English training may include text books, slide-show presentations and video modules, supplemented by limited, one-on-one sessions with an instructor role-playing ATC. But even with the best intentions, actual practice is limited and labor intensive. Pilot PT provides each student with unlimited "talk time" and delivers instant feedback via the integrated scoring system. It also allows students and instructors to replay each speech interaction for debrief and review.
The tool allows the training provider, with support from ASTi's product support team, to implement custom training modules based on the customer's curriculum. A typical course includes modules teaching basic aviation English words and phrases through more complex interactions and scenarios. These modules become more progressive, eventually leading up to gate-to-gate flights and requiring students to complete exchanges with multiple controllers. Students can practice radio calls at their own pace, focusing on repetitive listening and speaking accuracy with simulated ATC.
A key differentiator of Pilot PT is the ability to customize content based on customer input, such as the local region's standard operating procedures and specific curriculum requirements. Even better, students can access this innovative technology through any web-connected device—including smartphones, tablets, laptops and desktop computers. The output of the system may be integrated with a learning management system to simplify reporting a student's completion status and performance, should this be required by the local regulatory authority.
Pilot PT is now in use in Europe, the Middle East, Asia and the USA, supporting student pilots for both commercial and military use. Accent tolerance has proven to be exceptional, while still ensuring students are delivering correct phraseology, with a focus on accurate pronunciation. Pilot PT is a product in the Simulated Environment for Realistic ATC (SERA®) family that shares many of the core technologies in the SERA system, which provides a simulated ATC environment for use with all classes of flight simulator. Contact ASTi at info@seraatc.com to learn more information or arrange a demonstration.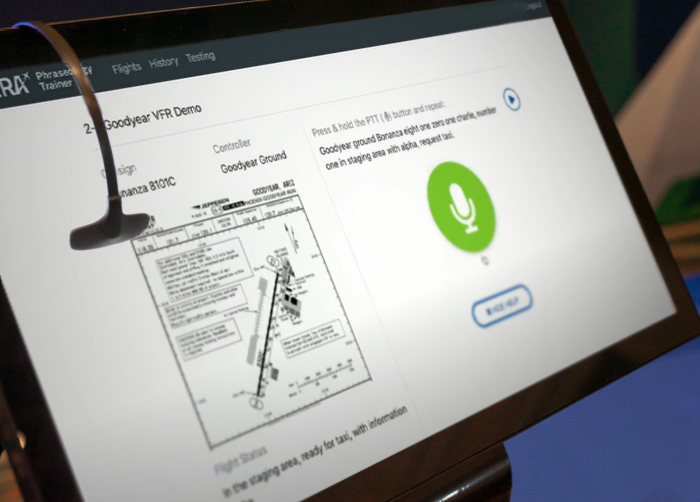 About ASTi
ASTi is the leading supplier of communications, automated ATC and sound systems to the training and simulation industry. ASTi meets FAA, EASA and equivalent Level D qualifications with simulators around the world. Since 1989, ASTi has fielded over 11,000 systems at more than 800 installation sites in the U.S. and 49 other countries. To learn more about ASTi, go to asti-usa.com.