To promote their HLA products, some RTI vendors have falsely claimed that DIS is restricted to the local area network (LAN). They've also implied that their products are somehow breaking new ground in simulation over the wide area network (WAN).
Don't believe them. Through misinformation, these companies are attempting to disparage competing WAN-based simulation solutions.
Here's the truth: ASTi has networked voice and data communication with DIS since the early '90s, and natively with HLA since 1999. And yes, DIS does work over the WAN. Our decades of experience successfully supporting large-scale exercises like Bold Quest Network Integration Evaluation (NIE) 16.2 clearly demonstrate our capabilities.
Any company making these claims cannot be that well-versed with modern networked simulation technology. Talk to ASTi about your requirements; we're the real experts.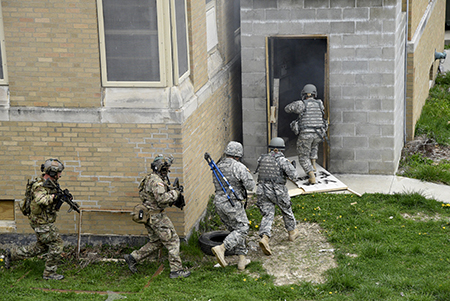 About ASTi
ASTi has been at the forefront of simulation innovation, delivering products that provide highly immersive synthetic sound effects, virtual radio communications, live radio-over-IP bridging, networked voice integration, and interactive voice-enabled training solutions to enhance training and experimentation effectiveness across live, virtual, constructive, and gaming domains. Since 1989, ASTi has fielded over 11,568 systems at more than 800 installation sites in the U.S. and 49 other countries. To learn more about ASTi, please visit www.asti-usa.com.