Advanced Simulation Technology inc. (ASTi) recently completed the latest of a series of deliveries of simulated radio communications and environmental sound subsystems for the U.S. Marine Corps' H-1 Helicopter Upgrade program. During the current program phase, ASTi has delivered subsystems for two UH-1Y "Venom" Flight Training Devices (FTD) and one AH-1Z "Viper" Full Flight Simulator (FFS). ASTi has provided products and engineering services in support of the Marines' H-1 Upgrade program since 2005.
ASTi Telestra hardware and software modules were selected for the H-1 simulators to meet the demanding program requirements, including:
Simulated communications suite: on-board and off-board secure - frequency hopping, SATCOM military radios, intercom system.
Navigation aids and electronic warfare suite.
High fidelity environmental sounds: producing an immersive directional soundscape, featuring everything from dramatic turbines, rotors and weapons fire, to subtle air fans and relays.
The Telestra product facilitated ease of technology migration, providing low impact, drop-in replacement for existing obsolete systems. Telestra also realized a simplified system architecture, by providing networked distribution of all communications and environmental sound signals. And all ASTi products are commercial off the shelf, realizing economy of scale cost savings, minimizing procurement cycles and reducing fielding time and effort.
ASTi has proudly supported Marine training programs for over 20 years. Other deployed systems include:
Flight simulators: F/A-18C/D, CH-46E, CH-53E, VH-60N, KC-130J, AH-1W, UH-1N, AV-8B, MV-22
Universal Mission Simulators (UMS), unmanned aerial system (UAS) control station simulators
Improved Moving Target Simulator (IMTS)
Live-Virtual Integrated Comms, MAGTFTC Battle Simulation Center, Twentynine Palms MCB
The H-1 Upgrade program is managed by the Naval Aviation Training Systems program office (PMA-205).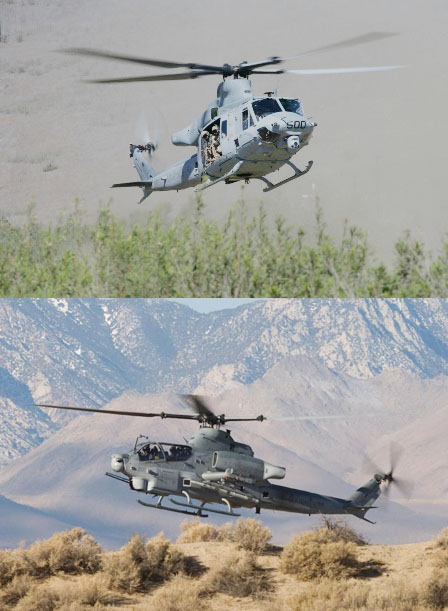 About ASTi
Since 1989, ASTi has been at the forefront of simulation innovation, delivering products that provide highly immersive synthetic sound effects, virtual radio communications, live radio-over-IP bridging, networked voice integration and interactive voice-enabled training solutions to enhance training and experimentation effectiveness across live, virtual, constructive and gaming domains. To learn more about ASTi, please visit www.asti-usa.com.