ASTi Maximizes Service Members' Effectiveness and Safety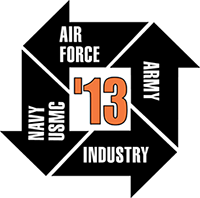 ASTi systems train service members in skilled and dangerous jobs, such as USAF forward air controllers, Army infantry commanders, Marine combat pilots, and Navy fire controlmen. ASTi's core mission is to maximize the effectiveness and safety of these people.
Training and experimentation program requirements have become more and more demanding, while program resources continue to shrink. In response, ASTi enhanced its products to integrate lifelike simulation-based communications and 3D sound into LVC-Game environments. These products deliver critical cost-saving features:
Interactive human-machine training capabilities reduce instructor workloads and role player demands
Quick deployment from the box, with simple browser-based setup, command and control tools
Live From I/ITSEC
NTSA feature videos:
ASTi demonstrates its latest developments in speech recognition, text-to-speech and artificial intelligence in a JTAC close air support exercise.
ASTi's Voisus integrates with VBS3 to deliver realtime comms to players around the world.
Interactive Demos
At I/ITSEC 2013, ASTi will demonstrate its latest developments in simulation-based training enablers. You are invited to our exhibit at Booth #1149 to experience the power and adaptability of our products.
JTAC Close Air Support

Take on the role of a Joint Terminal Attack Controller (JTAC) on a virtual battlefield and interact with intelligent, synthetic entities such as A-10 pilots, UAV controllers, and ground commanders. ASTi's Construct™ constructive voice and radio environment delivers interactive training capabilities without the need for role-players. ASTi's Earshot™ 3D audio creates an immersive training experience featuring highly realistic, directionally accurate environmental battlefield sounds.
Check out the video above to learn more.
Military Air Traffic Control

Pilot an F-35 in a virtual airspace that's fully populated with synthetic aircraft and air traffic controllers that listen, act and verbally respond to your speech. This demo features a custom-tuned speech recognition model based on real-world ATC interactions, delivering a highly effective training environment that's entirely synthetic.
Games for Training: Keep Your Head in the Game

Dissatisfied with the limited capabilities and deficient interoperability of radio/voice comms and environmental audio in serious games? Check out ASTi's high-fidelity radio environment and 3D audio, which integrate seamlessly with VBS™, Unity™, Prepar3D™ and more. 
The ASTi User Experience

ASTi products support a wide range of communications interfaces for all kinds of applications. Leverage existing IT assets with ASTi's communications clients that work on web browsers, PC desktops, tablets, and inside serious games. Test drive our slick new radio skins, which deliver MIL radio faceplates to your mobile devices. No computers? No problem. Networked audio and control-interface distribution modules provide operator stations where you need them.
ASTi's products will also be featured in a variety of I/ITSEC demonstrations hosted by our industry and government partners. Follow our I/ITSEC floor map to find ASTi's partners.
Bohemia Interactive Simulations (Booth #2439)
Bohemia Interactive has integrated ASTi's Voisus™ product line into their VBS3™ demonstration at I/ITSEC. Voisus will provide a realistic battlefield communications environment for up to 70 game players around the world as they perform a distributed VBS3 mission. ASTi is hosting communications in a cloud architecture to provide rapid provisioning, always-on services, auto-failover and auto-load balancing to meet changing user demands.
Stop by BISim's booth to experience the realtime voice and simulated radio traffic of players engaging in this immersive scenario.